Cory Matthews

Information
Full Name

Cornelius A. Matthews

Gender

Male

Resides in

Greenwich Village,New York

Occupation

Teacher

Hair Color

Black

Family

Topanga (Wife), Riley (Daughter), and

Auggie (Son)


Jorge Matthews (adopted son)

Production
First Appearance

Girl Meets World

Portrayed By

Ben Savage

Derlis Richar Swaby Mayo (cameo)
Cornelius "Cory" A. Matthews 
is a main character in Girl Meets World. He is played by Ben Savage.
Personality
Edit
Cory is like his daughter, quirky and smart. He loves his family and is currently Riley and her friends' history teacher in seventh grade.
Relationships
Edit
Family
'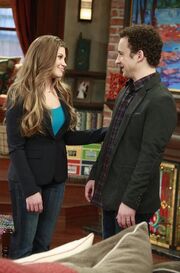 '
Topanga
Wife Friend
They met in Boy Meets World. At first Cory thought Topanga was weird but later developed feelings for her. They are now married and living in New York wth two kids Riley and Auggie.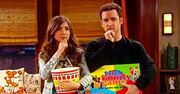 Riley
Daughter
Riley is Cory's student and oldest daughter. Cory is worried about Riley growing up and wants everything to be fine.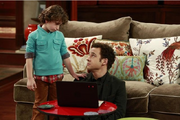 Auggie
Son
Auggie is Cory's son. Cory tries to teach Auggie how to be a man.He is impressed how Auggie looks he has been married to Ava for 20 years. Auggie is his dad's spy. He cares a lot about his son and make him laugh.
Students
Lucas Student
Lucas is Cory's new student. He dosen't want him with Riley but he likes him. He thinks that Lucas is 36. He tries to make Riley avoid Lucas in any way possible.
Maya Student friend
Maya is Cory's student and good friend. He treats Maya like a daughter. He wants the best for her. He loves her and wants Riley to change her and Maya to change Riley
Farkle Minkus Student Friend
Farkle is a good student of Mr. Matthews and a good friend. Mr. Matthews allows Farkle to take over the classroom. Also knows as Farkle time. He cares a lot about what happens to Farkle as shown in Girl Meets Bullies.
He is a good dad as seen in the promos.
He is closer to Auggie but Auggie is closer to
Topanga
His full name is Cornelius A. Matthews.
His best friend is Shawn Hunter.
He lives in Greenville, New York with his wife and two children.
To view the Cory gallery click here