| | |
| --- | --- |
|  ! | This article is a stub. You can help the Girl Meets World Fanon Wiki by expanding it. |
"
I can't believe you two are dating!
"

—Riley to Farkle and Maya
Filey (F/arkle and R/iley) is the friendship pairing of Riley Matthews and Farkle Minkus. They are good/best friends. Farkle used to like Riley but he is now dating Maya. Riley seems to be happy he and Maya are dating. Their shippers are cold Fileytors.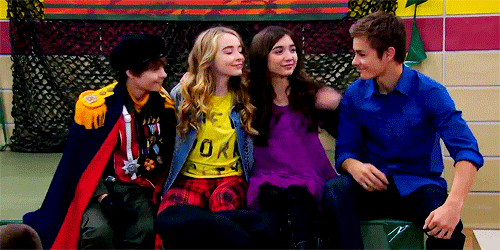 Farkle was in Riley's apartment.
They stopped becoming friends.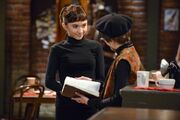 They became enemies in this episode.
They had an on-off relationship in this episode.
Farkle stayed at Riley's apartment.
Riley was suspicious of Maya and Farkle.
Riley seemed happy of Maya and Farkle dating.
Riley hugged Farkle and told him to take care of Maya.
Farkle's dad and Riley's dad reunited.
Farkle and Riley share several similarities with Cory and Topanga:

They were friends throughout childhood.
They share a more special relationship with their teacher than the rest of the class. 
They display unwavering loyalty to their friends.
They will do everything they can to help their friends.
They sit in the exact same places in their classes together, as Cory and Topanga did, the girl in the front row and the boy directly behind her.
Farkle tends to enter Riley's room through a window, just as Cory did with Topanga.
In their Shakespeare plays the boy played a spear carrier, while the girl played the female lead. 
Similarities/Differences
Edit
They are both students at the same school.
They are both friends with Maya Hart and, eventually, Lucas Friar.
They are both the same age.
They both have Cory Matthews as their seventh grade history teacher.
Farkle and Riley are both straight A students.
Farkle is male, but Riley is female.
Farkle is openly in love with Riley, but she doesn't ever show her feelings towards him besides friendship.
Farkle has light-brown hair, while Riley has dark-brown hair.
Farkle has blue eyes, while Riley has brown.