Topanga Matthews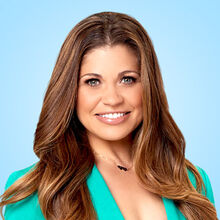 Information
Production
Topanga Matthews 
(nee Lawrence) is a main character in Girl Meets World. She is played by Danielle Fishel.
Personality
Edit
In boy Meets World,(season 1-2) Topanga was seen as a weird girl in middle school however she later became mature and more smart. She is now a lawyer and married to Cory.
Relationships
Edit
Family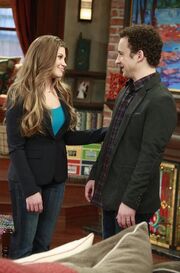 Cory
Husband, friend
Cory and Topanga met in Boy Meets World. Cory used to think Topanga was weird but later developed feelings for her. They moved to New York and had two kids Riley and Auggie Matthews. They were the lead couple of Boy Meets World.
Riley
Daughter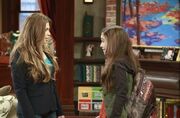 Riley is Topanga's oldest daughter. Riley is  closer to her than Cory. They're both very smart.
Auggie Son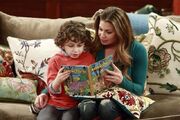 Auggie is Topanga's son. He is really close to Topanga.
Strengths
Edit
She used to be weird and was't accepted for who she was.

Cory learned to accept her for who she is and fell in love with her.
She is a lawyer.
She is married to Cory.
To view the Topanga gallery click here